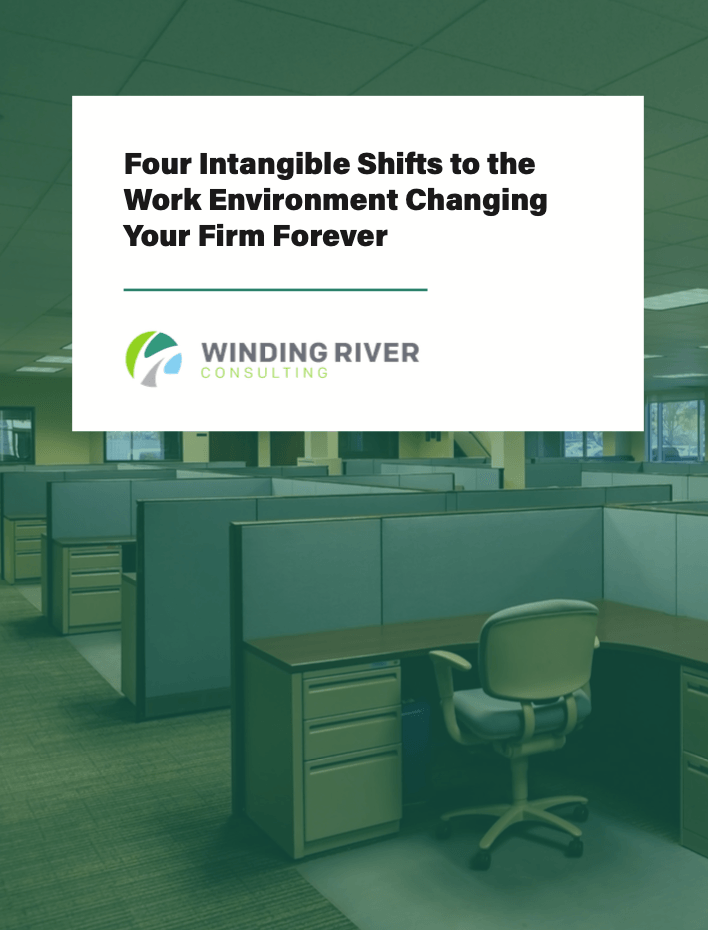 A GUIDE FOR MANAGING PARTNERS OF CPA & ACCOUNTING FIRMS
The workplace has changed. Have you?
If you are a managing partner, CEO, or leader in the accounting industry, you know that your firm, your workforce, and the world at-large are evolving at unprecedented rates to meet the extraordinary demands placed on them by the COVID-19 pandemic and its repercussions. Gary Shamis and his Winding River Consulting team have compiled a roadmap for your journey ahead. In it, we plot the course of shifting paradigms that must be tackled head-first in order to craft a future-ready firm:
Considerations for success in the hybrid, virtual, or in-person workplaces
Necessary adaptations to your leadership style for 2021
Tips to retain your top talent with our new model
Content inspired by our 2020 interactions and conversations with Managing Partner Bootcamp Alumni and participants. If you are interesting in participating in one of our limited cohorts in 2021 please click here.